Kids, you kinda get a barrage of posts from me instead of neatly sprinkled mind farts throughout the month because I tend to fixate on ideas that then lead to other ideas, and then it all spills forth via the interwebs and you are forced to digest my BS in large doses.
Anyway, Jay asked me a couple weeks ago or so regarding our upcoming trip, "So, what are we gonna do out at the holler this time?" Which, of course, prompted me to compile the Last Trip Before We Move list of things we might want to do while the holler is still our vacation getaway and not yet the survivalist paradise that we are planning.
Numero Uno in terms of priority is to get our Wilson Electronics DB Pro signal booster set up. We previously bought the Wilson SignalBoost DT repeater kit and hauled it out with us on our last trip in November/December, and while it definitely worked to boost the signal on my phone (I'm normally able to text from the front porch but have to walk toward the barn to make a call - the booster gave me 2 to 4 bars of 3G inside the cabin), it did absolutely nothing for Jay's phone, which makes no sense because our phones are identical and we both have Verizon service. Jay would get bars but no 3G or 1X icon. This made him very angry, especially when I would flaunt my texting capability (and then when I actually got a phone call from my Ma on the front porch, which is when he just about threw his phone in the creek).
I was told by the sales rep that sold us the previous kit that we really needed something stronger, so we returned it and are gonna give this new kit a try. We're hoping to use our phones as Wi-Fi hot spots for internet access from our laptop and desktop in addition to phone service. If it still doesn't work, we'll return it and have to resort to satellite internet, which I've heard sucks in a major way. I think having a landline phone again would be kinda fun because I would get a sick old rotary model like this one: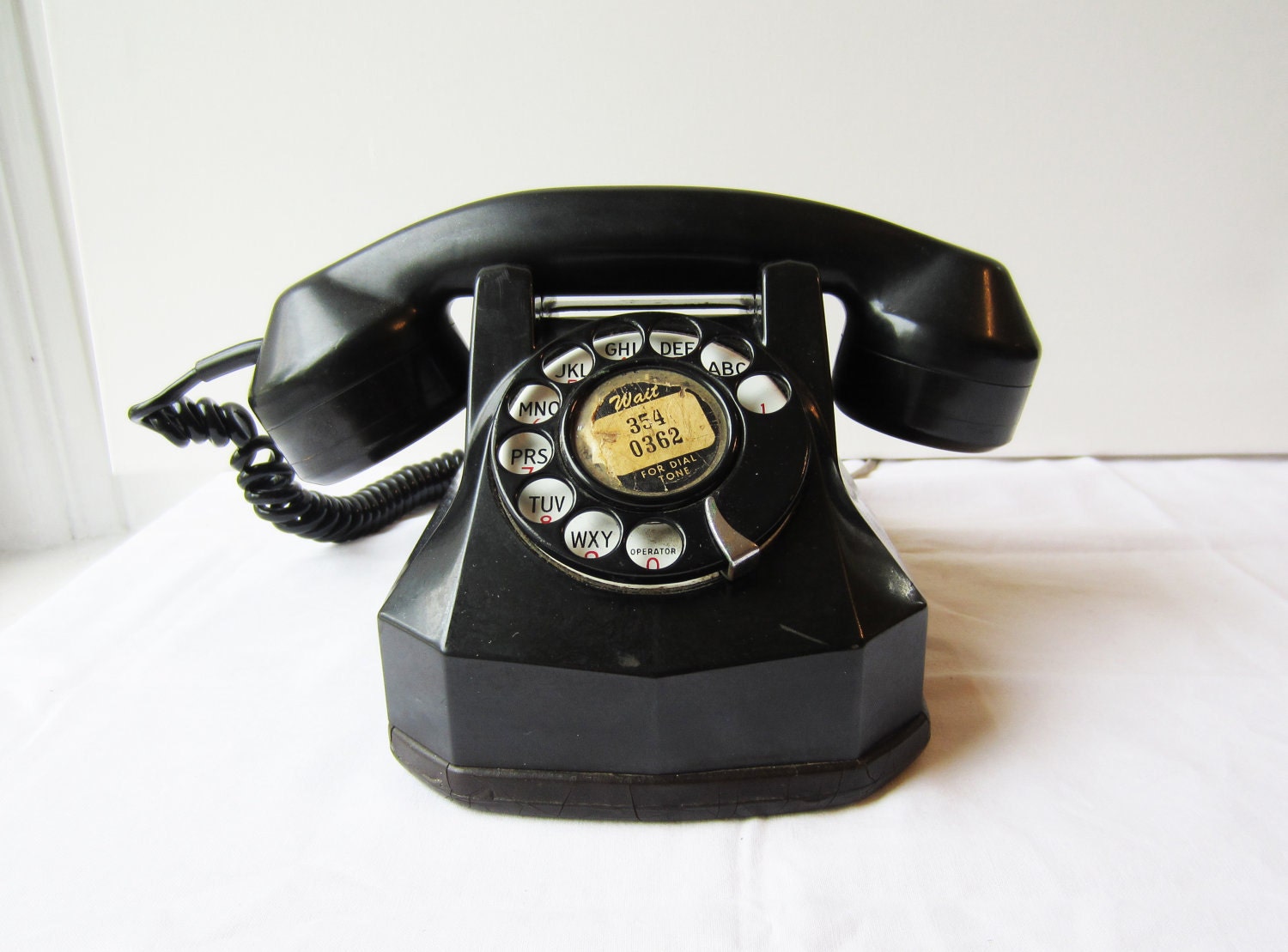 I have character but take forever to dial.
[ etsy link ]
Alas, we'd rather have internet access than a bitchin' landline phone, so fingers crossed that this booster finally works.
The other item we have ordered through lovely Amazon and its fabulous free super saver shipping is the
push reel mower
. Even if it doesn't work well on the grownup grass, I think it will get a lot of use once we get it tamed. Which brings me to the next item: securing a mowing service so that things stay neat and tidy until we move out there.
We plan to bring several checked bags again (up to three free with
first-class service
) chock full of miscellaneous crap we don't really need right now but can't bear to part with. Like my clothesline, some decorative throw pillows, and my halogen landscape lighting. Don't laugh. I already yanked the latter up this past weekend and hosed it off and plan to package it up somehow this weekend (because we leave on Tuesday, woot woot!).
I'm going to experiment a bit with rearranging furniture, like maybe
floating the sofa in the middle of the living room
and using the cheap-o plastic dressers we got from
Devil-Mart
as a headboard of sorts and positioning the queen bed in the middle of our bedroom. I don't know why I always want my furniture to be floating - maybe it's partially due to the awkward layout of the cabin. I have furniture arrangement issues.
I want to build a simple
a-frame level
and mark the contours of the finish-mowed area so that I can get a better idea of where swales and terracing will need to be used for the future garden. As I plot them them out, I thought of using the reel mower to mark the contours instead of flags or inverted spray paint because the biodegradable stuff is really expensive and I can only find it online.
I'd like to tidy up the porches on the cabins and stow some of that stuff in the barn for now. Speaking of which, I think it would be fun to do some organizing in the barn, but I don't think Jay considers that kind of stuff fun or vacation-worthy, so that may need to wait.
Those resin adirondack chairs that were impossible to find on our last trip are finally back in season at Home Depot and Lowes so I plan to get two pairs of those - an orange pair for the big cabin and a red pair for the small cabin.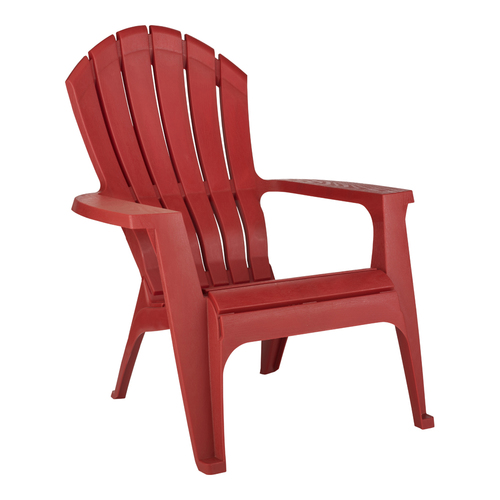 A few local attractions we might be interested in are Elrod Falls, Bays Mountain and its fire tower lookout, Lawson Falls, Wake Forest Falls, and Natural Tunnel State Park. And.... DOLLYWOOD! I love Dolly Parton, and the guy that leases the hunting land above ours called the other day to find out when we'll be in town and to tell us that he scored us some free passes, woo hoo! So we hope to hit that up on the Monday of our trip.
I've bookmarked some restaurants that we'd like to try, mainly based off reviews on Yelp, a few of which include:
Amis Mill Eatery in Rogersville
Harvest Table Restaurant in Meadowview (VA)
Scratch Brick Oven in Johnson City
Ridgewood Barbeque in Bluff City
Purple Cow in Kingsport
Cafe Jubilee in Rogersville
Rain Restaurant in Abingdon (VA)
Cootie Brown's in Johnson City
Of course, this week seems to be crawling by at a snail's pace, and Tuesday can't get here any faster.
~ Mitsy